Restorative Process for issues related to Eugene Hedlund
There has been much discussion publicly regarding power dynamics, improper behavior, and boundary issues in the Conscious Sexuality and Tantric communities, and what needs to be done about it.
Out of a desire to see action centered on healing, accountability, and transparency, Eugene Hedlund has made himself available to resolve things with those who have experienced issues from past interactions with him. This restorative process is coordinated by Safe-Mediation, a neutral body focused on transformative mediation.
The purpose of the restorative process is to achieve healing and wholeness for all parties involved. We understand the process is complex and that it will look different depending on the person. We see accountability as positive and tie it to responsibility and change. It's driven by connection, care, and fierce compassion.
This process embraces listening, learning, sharing, taking responsibility, and adjustment. It involves conscientiously creating an opportunity and neutral place for the wounds to be addressed and acknowledged (directly or in written form), so true healing and restorative justice can take place.
The benefit of the accountability process is being heard and witnessed so true healing, karma clearing, and restorative justice can take place.
Who We Are: Accountability Team
Safe Mediation is a neutral organization that works with Transformative Mediation and Restorative Justice.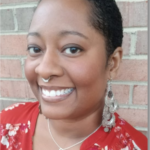 Denyse Ford, the Mediation Coordinator, is the first person the overcomer comes into contact with; she is the go-between and provides clear and frequent communication about the process and steps involved. You can reach out to Denyse for requests, suggestions, and questions via email (info@safe-mediation.com) and/or by filling out the form below at the end of this page. Denyse can support in each step during this process, listen to participants' needs and coach them on possible pathways. Denyse is a trauma-informed tantra facilitator, trained in Tao Tantric Arts for Women by Minke de Vos and Shashi Solluna, under the umbrella of the Universal Healing Tao system of Mantak Chia.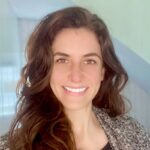 Anaisa Seneda, Mediator, is the founder of Safe Mediation, and she is available to facilitate constructive dialogues between Eugene Hedlund and those who choose to engage in this restorative process. Anaisa is a trauma-informed mediator, yoga instructor, tantra facilitator, and behavioral coach, passionate about raising feminine wisdom. She has studied and integrated both alternative and traditional therapeutic domains, including psychoanalysis, Ayurvedic psychology, yoga and tantra. She brings alchemy to her mediation sessions through guided visualization, assisted breath for nervous-system regulation, and shamanic healing methods.
What are the steps of this Restorative Process?
Fill out the intake form below. It will get the ball rolling and bring structure to this restorative process. Only the Safe Mediation staff (Denyse and Anaisa) will have access to read the applications received.
After your intake form has been submitted, we will follow up with you within a week.
The liaison Denyse will contact you via email and offer the options to continue the communication via email and/or to schedule a 30-min intake meeting to talk about your application and the varied aspects of the accountability process. We will also address any questions, expectations, or concerns you may have.
The Safe-Mediation team will lay out the best steps for you to take, based on what you hope to achieve with this process. The Restorative principle is that you take an empowering active role in the process by sharing with Eugene Hedlund your experience of what happened in the past, and how that has impacted you. With that, Eugene can better understand the negative impact caused, take responsibility for his actions, and prevent harm in the future.
Therefore, your practical steps at this stage in the process could be, for example:

having a mediation session with Eugene,
writing Eugene letter with the guidance of Safe-Mediation, or
among other options.

Once we, the mediation team, and you together decide on the best steps to take, we will support you and facilitate the communication between you and Eugene throughout the process. We understand how important communication is for healing, and that your expectations or desires may change over the course of the process.
The overall process includes, but is not limited to transparency, healing, compassion, restoration, transformation, and collaboration.
Confidentiality & Transparency
Everything you share with the Mediation Team is strictly Confidential. That means neither your name nor your story is disclosed without your consent. You give us permission on how, when, and who to share with.
We are committed to the process, and we are committed to You, to healing, and to restoration. Our mission is to enable healing through this process. Both confidentiality and transparency are key to building trust among all people involved. In the first stages of the process, it is expected that most information handled is confidential. As the process matures, results start to show up, fears around disclosure start to dissolve, and more and more participants feel comfortable with sharing relevant information with other participants and the general public. The process is co-created by all involved, so there is a shared sense of responsibility in place to use information as a tool for growth and collective awareness.
Get in touch with us! Fill out the form.
Tell us more about you and how you came across this accountability process.
Let us know if you have any questions, comments, or requests. You might want more clarity about the process, or you want to share any relevant information, or you want to book a call with Denyse to discover what could be the next steps for you.
We want to make things right with you and we are open to listening to suggestions and feedback to make this process better.
Intake form Confidentiality note:
Denyse and Anaisa, from Safe-Mediation, are the only ones with access to this form. Neither your name nor your message is shared with Eugene Hedlund and/or the general public without your consent.